Object modeling of corporate reality in the form of diagrams
Processes,
Activities,
Data,
Organization structure,
ICT infrastructure incl. provided services
The module contains a graphical editor with a database storage of data, with which it is possible to acquire, uniformly display and integrate all aspects of the company that are important for processing information about the processes performed, ie. creation of a complex process model of the company.
Use in business process modeling:
Set of best-practice methods to depict enterprise processes.
Description and analysis of enterprise processes by means of events and functions, further it is also possible to model organization units, data objects, applications and information media.
Detailed description of the processes by means of hierarchization according to levels of detail.
Efficiency and swiftness during implementation changes in the company processes.
Use in preparation for re / certification:
Certification "without paper" according to (not only) ISO standards (9001, 13485, 14001, 20000-1, 27001, IATF 16949, etc.).
Implementation of the ISO standards requirements into "daily life" of the organization.
Integration of the ISO standards requirements into enterprise process model.
Quick and easy employees' familiarization with the ISO standards requirements.
Integrated connection between complex process model and Quality Management System documentation.
Effortless administration of electronic process documentation (clearly defined workflow).
Reduction of costs for physical documents.
Use in process management in accordance with system standards:
Simple access to up-to-date information from enterprise process model for all employees.
Active cooperation of all employees to enhance the processes.
Changes of enterprise process model with automatic updating in relevant parts of the process model.
Changes of enterprise process model with automatic updating in relevant documents and vice versa.
Types of graphics editor views
ORYX QPM reduces the complexity of modeling the reality of processes with separate integrated views of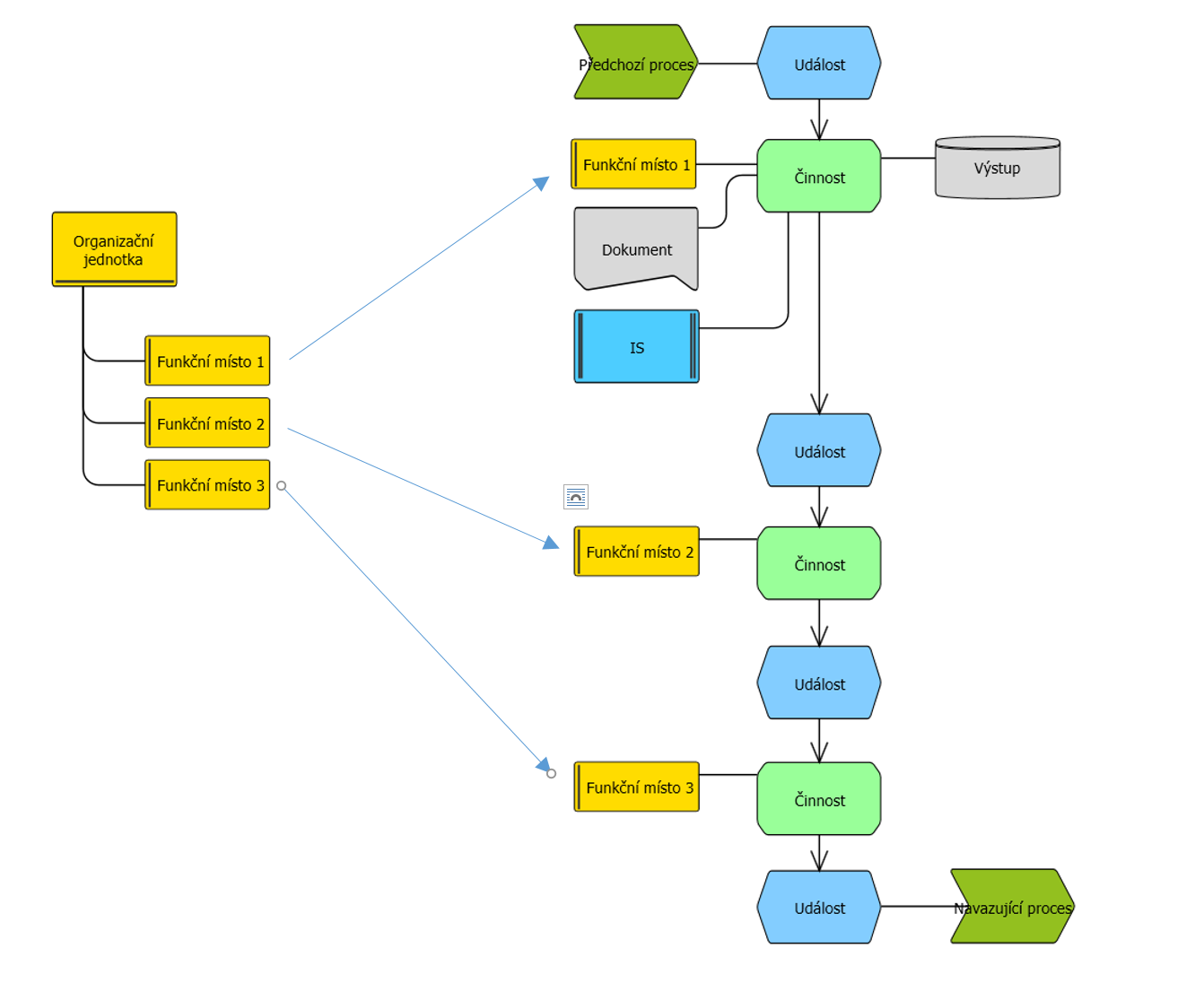 In functional perspective the individual activities, such as order made by the customer, creation of working process or goods dispatch etc., are structured.
Organization structure of the company is described in the organization perspective by means of terms such as organization units, positions or staff.
Integration of all aspects is performed thanks to managing perspective, in which the answers to the following questions are recorded:

What information creates output of relevant function?
Who is responsible?
How are the organization processes displayed?
What initiates them?
Graphic editor provides integrated set of diagrams in terms of displaying and analyzing the processes while maintaining homogeneity and clearness. ORYX QPM system graphic editor enables modelling in relevant necessary detail depending on the needs of examined process
The data is stored in a structured database form, which allows subsequent analysis.
Integration of ICT infrastructure model
As another layer, it is possible to model physical and logical ICT infrastructure in the ORYX QPM module, incl. services provided by it. When connected with individual activities (which are supported or used by services), it is possible to analyze and simulate the impact of functionality / failures of specific parts of the ICT infrastructure on the company's processes.
Objects definition
Each model object created in the ORYX QPM graphical editor has its own definition stored on the server side. This definition carries all information about the object as:
type (function, activity, document, organizational unit, …),
attributes (more detailed description and further details),
name.
To preserve the uniqueness of objects, ORYX QPM does not allow two different definitions to be assigned to an object of the same type and name. For this reason, the so-called occurrence copy of the object is used.
Export data from a graphical editor
ORYX QPM enables export of data to HTML format – WWW page including decomposition of the given model, attributes of individual objects, types of links, list of predecessors / successors of objects, etc. For viewing users, this form is generated automatically incl. Possibility to move by means of decays in any level of detail.
Integration of a comprehensive process model and quality management system
This integration is ensured in two ways:
individual decomposed parts of a complex process model can be inserted into documents in the form of links,
the necessary documents can be attached to individual objects.